Our school uniform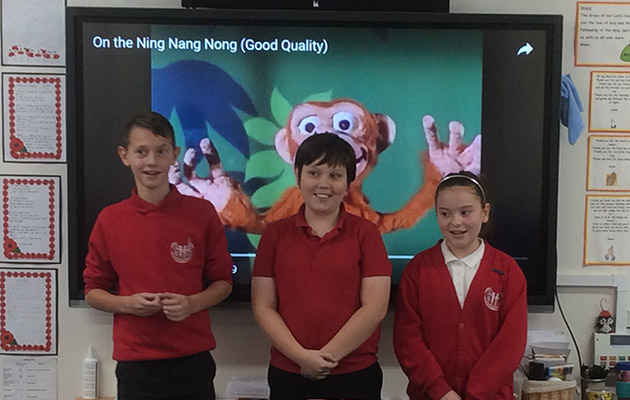 All children attending the school need to wear the school uniform. Uniform helps to set the high standards of learning, behaviour and a sense of community – look smart and feel smart!
Children should not wear jewellery, including hair ornaments or bracelets of any material in school as items are easily damaged or lost, and may cause injury to themselves or others. If your child has pierced ears and needs to wear earrings during the day, we ask that they are studs only. Hair needs to be neat, tidy and appropriate for school. For reasons of hygiene, health and safety and general appearance, children (boys and girls) with long hair i.e. below shoulder length; need to ensure their hair is tied back.
For reasons of safety, no jewellery, including earrings, may be worn during PE and Games lessons.
Wristwatches may not be worn by Reception and Year 1 children.
The school uniform is
White or red polo shirt
Red sweatshirt or cardigan
Grey trousers (long or short)
Grey skirt or pinafore dress
Gingham red/white dress (summer)
White, grey or red socks/tights
Sensible black shoes
Sweatshirts, polo shirts and t-shirts can be ordered from the school. They are well made and reasonably priced. Details can be obtained from the school office.
P.E Kit
Navy shorts, white or red t-shirt, plimsolls
P.E bag
Outdoor Games Kit:
Navy games shorts or skirt, white or red T-shirt
Grey/navy tracksuit bottoms, red football jersey/sweatshirt
Trainers or football boots
PLEASE ENSURE ALL CLOTHING IS NAMED