Welcome to Doves Class
School Council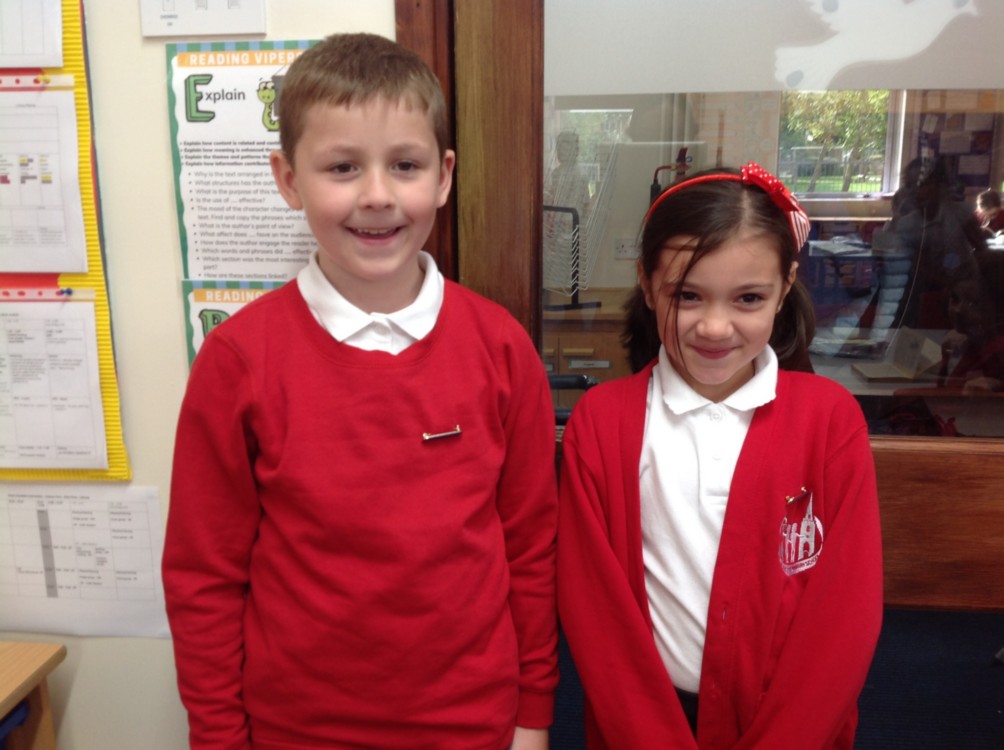 Congratulations to the two children who were voted in as our Dove Council members!
Summer Term
This term the children have been learning all about electricity and making circuits and switches. We have really enjoyed discussing sustainability and making our artwork out of recycled materials. The children worked hard at making persuasive posters to encourage people to recycle. I hope you have all been busy recycling and re-using more things at home. In maths we have been busy making 3D shapes and we had great fun celebrating the Queens Jubilee.
Design and Technology
This term the children have been designing models that the Romans may have used. The models needed to have a mechanism that could be a hinge, axle or lever. Many of the children chose to make a jewellery box or a catapult. They worked hard over the weeks to practise the skills, design and evaluate before making their final models.
Presentations
This term the children were asked to plan and prepare a short presentation on a topic of their choice a spart of their speaking and listening curriculum. The final presentations were amazing with children making posters, powerpoints and films. Topics chosen were so varied and really demonstrated the children's interests outside of school.
Romans
The children have studied life in Roman times with a special focus on Boudicca and her revolt against the Roman Empire. The children wrote letters, diary entries produced artwork linked to this terms topic.
Spring term
This term in the Doves we have been busy learning about how sounds are made and how they travel. We had lots of fun making a string telephone using plastic cups and wool, which we took outside to try out. This taught us about how soundwaves vibrate and travel. We also explored how to change sounds by making our own instruments using straws that we cut to different lengths. The children had fun exploring what happened to the sounds as they cut their straws shorter and shorter.
This term we took part in the sponsored welly walk fundraiser for the RNLI. The children had great fun taking part and we managed to walk 5 full circuits of both playing fields in our allotted time. Super job Doves!
Autumn Term 2
This term the children have been busy learning all about Remembrance Day. The children wrote some beautiful acrostic poems showing super understanding. We also made our own class poppy wreath and shared our poems with each other by reading them out.
To finish off our Stone Age and Bronze Age work the children made some lovely artwork of Stonehenge. The children learnt to mix colours and to change the tone, tint and shade of colours.
The children made these into calendars and brought them home, we hope you love them as much as we do!
Stone Age Tools - Autumn Term 1
We have had such a busy term one in the Doves classroom. We have been learning all about the Stone age and have had a go at making our own stone age tools. The children made fantastic designs including labelling of the resources they would use to make them. We then went for a hunt in the forest area to see what natural resources we could find. The children then got very busy by exploring how to attach the materials together and then finally they had a go at making their tool.  What a fantastic job everybody did!
The Lion Man
In art we explored the ancient carved sculpture of the Lion Man which was believed to be 40,000 years old! The children have had a go at sketching the sculpture and then they had a go at making their own clay sculpture. The children worked very hard by exploring and learning a method to join their different pieces together and some children even managed to make their sculpture 3D so it could stand up.
Super work everyone in Doves