Welcome to Owls Class
As the new school year gets underway, have a look at some of the fantastic activies Owls Class did last year.
Owls Autumn 1
The Owls have a had a great start to the academic year.
We have been learning about Anglo Saxons in History. We learnt where the Angles and Saxons came from and why they came; we wrote character descriptions of Hengist and Horsa; investigated Anglo Saxon homes and why they did not just go and live in the Roman towns and houses; and started to look at Britain converting to Christianity.
We celebrated the life of her majesty Queen Elizabeth ii and drew portraits and designed urns showing an aspect of her reign.
In French we recapped on greetings and asking a persons name before moving onto asking in French what the weather is like.
We worked on addition, subtraction and multiplication facts in Maths and enjoyed writing fables in Literacy this term.
---
Summer Term
Design and Technology
This term the children have been designing models that the Romans may have used. The models needed to have a mechanism that could be a hinge, axle or lever. Many of the children chose to make a jewellery box or a catapult. They worked hard over the weeks to practise the skills, design and evaluate before making their final models.
Presentations
This term the children were asked to plan and prepare a short presentation on a topic of their choice as part of their speaking and listening curriculum. The final presentations were amazing with children making posters, powerpoints and films. Topics chosen were so varied and really demonstrated the children's interests outside of school.
Romans
The children have studied life in Roman times with a special focus on Boudicca and her revolt against the Roman Empire. The children wrote letters, diary entries produced artwork linked to this terms topic.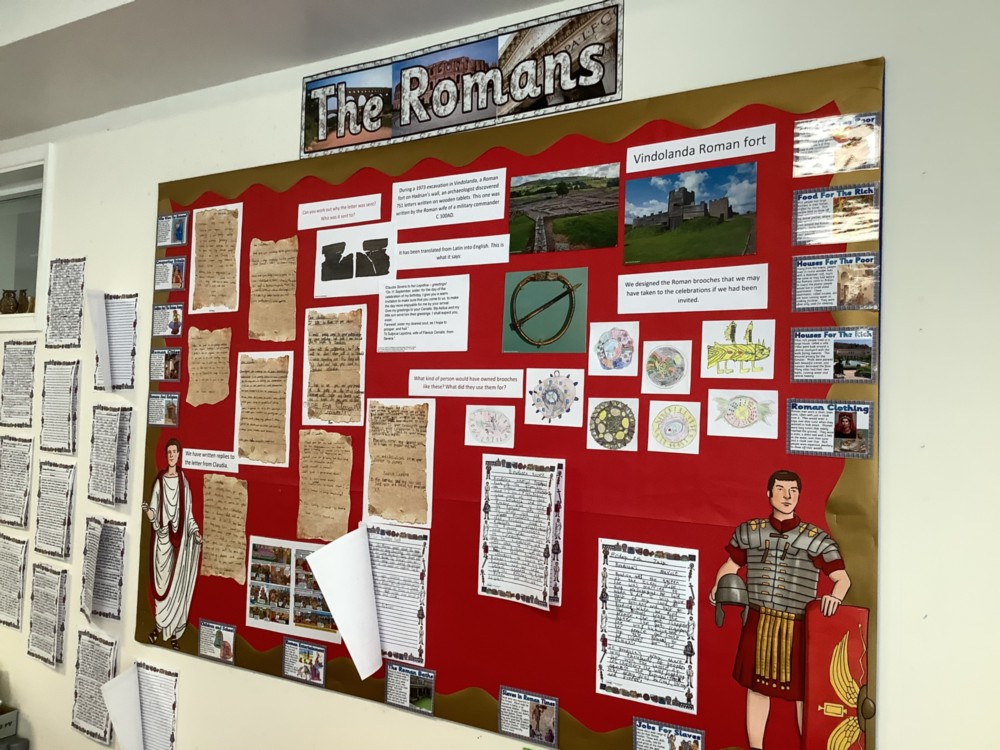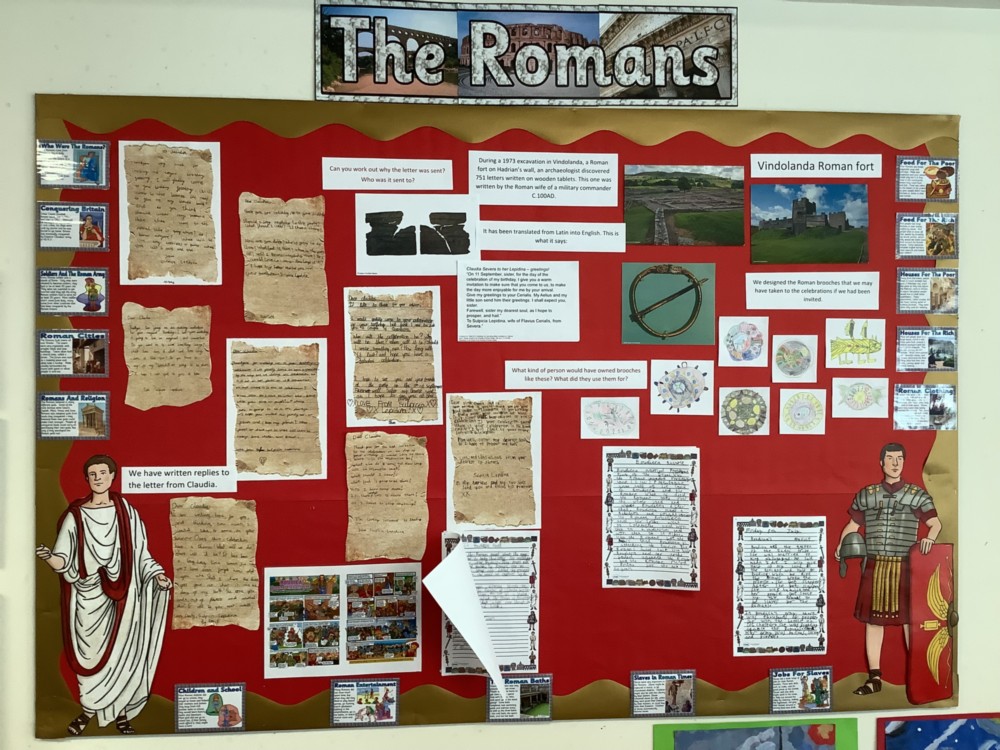 Spring Term 2
Our D&T work this term was designing and making sandwiches. We began our work by finding out about hygiene and how to use utensils safely. We also thought about what sandwiches we have eaten and could make.
We planned a sandwich and chose our ingredients. We then made our own sandwiches using the bread and ingredients that we had chosen. Finally, we had a sandwich picnic to taste what we had made (in class because of the rain!)
Spring Term 1
The Owls have had a fantastic term studying Megacities. The children have learnt about different countries across the world and their major cities. They have compared cities and looked at population and land use.
In Science the children have been learning how sound is made and travels to the ear. Their written explanations have been truly outstanding. Some examples of their written work can be seen below.
In Art the children have been recreating a cityscape with a variety of mediums including paint, chalk and pastels. The artwork they have produced in beautiful and the children are very proud of their work.
Autumn Term 2
This term the children have continued their learning from the Stone Age through the Bronze Age and into the Iron Age. They have produced some excellent written work describing what life would have been like which has been displayed within the class.
Owls have had a big focus on art this term looking at ways of mixing paints to create shades which they applied to their cave paintings. They have also made some fabulous models based on 'The Lion Man' out of clay.
All the children have had a term of swimming lessons with many children achieving either their 5 or 10 metre swimming certificate and some of the children even managed their 25 metre certificates. Well done Owls!
Autumn Term 1
The children have had a fantastic start to their year in Owls. They have returned to school eager and ready to learn.
Our history work this term has been focused on learning about life in the Stone Age. The children have found out how stone age life changed over time, how they moved from hunter, gatherers to farming animals and crops.
In Design and Technology the children have spent their time working outside in the forest area planning, designing and making tools and equipment that would have helped people living in the stone age.
It has been a  packed term of learning and we now look forward to miving through history to the Bronze and Iron Age!
As well as all this the children have at last started swimming lessons again, which has been a thoroughly enjoyable experience for all!