School Council
School Council 2021/2022
Congratulations to all of the children who were voted to represent their class as a school council member.
This year the school council would like to support our school in becoming greener and support the global agenda on tackling climate change.
School Council News Bulletin
In term 1 the children designed an enriched learning day at school all about global warming and climate change. They decided to call this day 'Earth Day'.
Earth Day took place in term 2 on Friday 5th November and all classes had a packed and fun day. They especially enjoyed taking part in an activity in association with the WWF where they wrote a promise to the world on a leaf. Some of our leaves were submitted to the WWF and have joined other leaves from around the world to help create a forest of promises that was presented at the recent COP26 summit. Check out this fabulous certificate below! All of the leaves from all children will be on display in the school hall.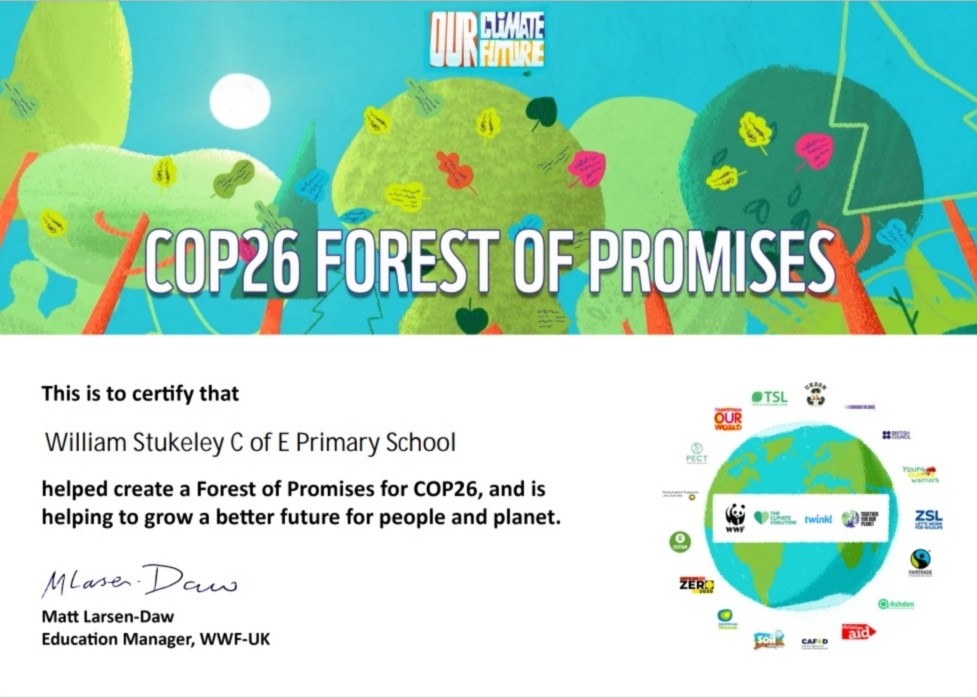 The children also helped to plant an Oak tree that was very kindly donated to the school by Charlie's Grandparents. Here are some pictures of our wonderful school council members alongside Charlie helping to plant the tree.
Watch this space to find out what we do next!