Curriculum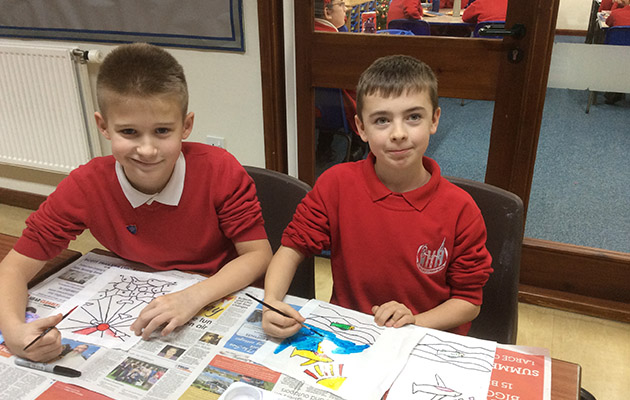 Aims of the Curriculum
To create a happy, secure and stimulating environment where pupils learn to work together with respect and tolerance.
To ensure that all pupils receive a curriculum which is broad and balanced, rich and relevant, and based on the National Curriculum and the Lincolnshire Agreed Syllabus for Religious Education.
To challenge all pupils to develop their knowledge, abilities and talents to their fullest extent.
To set high expectations which develop well motivated, independent learners who can express themselves with confidence.
To prepare pupils for the opportunities, responsibilities and experiences of adult life and to help them understand the interdependence of individuals, groups and nations.
To provide pupils with the opportunity to explore the place and significance of religion in human life, and to assist their own search to develop their beliefs and values.
To encourage pupils to develop a personal code of morals, to be self disciplined and to respect and be tolerant of other races, religions and ways of life.
Education in the Early Years Foundation Stage (EYFS)
The Reception Year forms the final year of the 'Foundation Stage' most of which takes place in a pre-school setting.
In the Foundation Stage the curriculum is organised into seven areas of learning. There are three prime areas which are:
personal, social and emotional development
physical development
communication and language
There are four specific areas which are:
literacy
mathematics
understanding the world
expressive arts and designs areas
These seven areas of learning provide the framework for planning the Early Years curriculum. They are developed through a lot of practical and play activities. During the Reception Year your child will work towards the early learning goals which outline expectations for most children to reach by the end of the Foundation Stage.
Key Stage 1 & Key Stage 2
At William Stukeley our curriculum is broad, balanced, differentiated and innovative.
Broad: Covering a wide range of knowledge, understanding and skills.
Balanced: With sufficient time allocated to each area of learning.
Differentiated: Matching what is taught to children's ability and aptitudes.
Innovative: Exciting and relevant to the child's own experience in today's world and in the society in which they will grow in.
Children share with teachers what they would like to learn about particular themes. Parents and carers are informed termly about what is to be covered at parent and carers briefings. These give an overview of what is going to be taught and how the children can be supported in their learning at home.
The curriculum is on a two year rolling programme and mixed age phased classes are taken into consideration so children don't repeat learning. The curriculum is regularly reviewed to give the children the best learning opportunities that we can give them.
The curriculum works on developing skills in all subjects by linking them together. This enables children to make links with their learning.
New themes are introduced by WOW days to enthuse and excite the work to come. Visits are arranged regularly so pupils learning can be brought to life.