Doves
Welcome to Doves Class. As the new term starts, see some of our previous activities.
Drawing
We looked closely at vegetables and drew them with pastels and pencil crayons.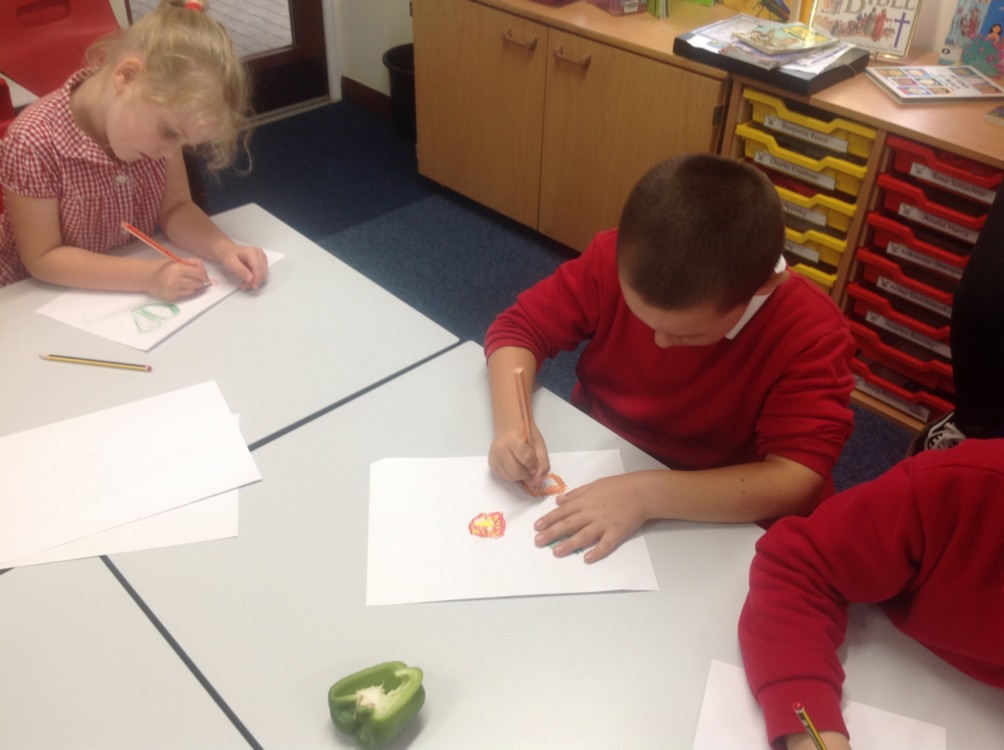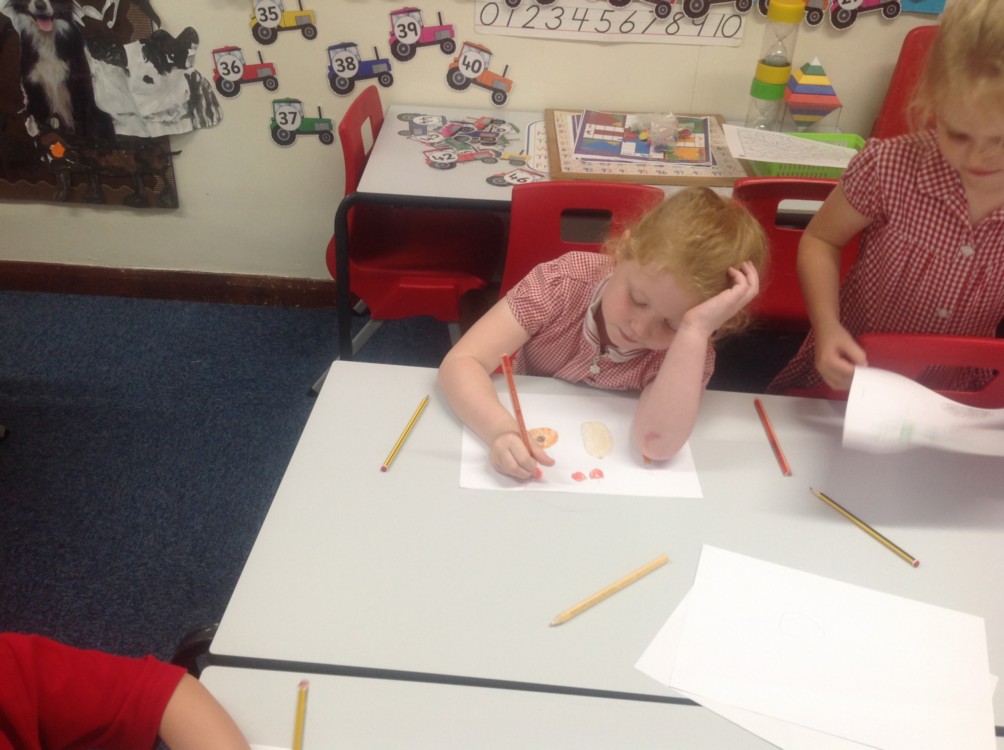 Healthy Plate
We have been learning about what keeps our bodies healthy. We played a fun game called tummy ache and we had to try to make the healthiest plate we could without getting a tummy ache.
Making bread
Making bread, jam and butter was really good fun! We even got to eat what we made! We found out that bread is made from flour and needs yeast to help it to rise, jam is made from fruit and sugar and needs be boiled to get really hot and that butter is made from cream.
Maths with cards
We have been recalling our number bond knowledge of making ten with two cards and learning to use subitising (the ability to instantaneously recognise the number of objects in a small group without the need to count them) to find them quickly.
We have used subitising to help us play 7s and to recognise number order.
We have used cards to help us make 2 digit numbers and work out the number of tens and ones that we need for each 2 digit.
Arrays
We have learnt that arrays can help us with our multiplication facts and that multiplication happens in any order. We also used arrays to help us work out division facts.